COVERT COMMUNICATORS
Packed with awesome spy features, this set of two-way wrist-mounted Walkie Talkies will keep you in touch on any secret mission!
The Covert Communicators come with two Walkie Talkies, a removable compass, a disc launcher with four Ninja Star discs, a magnifying lens, LED light, and a Spy Ninjas ID card!
Click this link to download more Spy Ninjas Coding fun!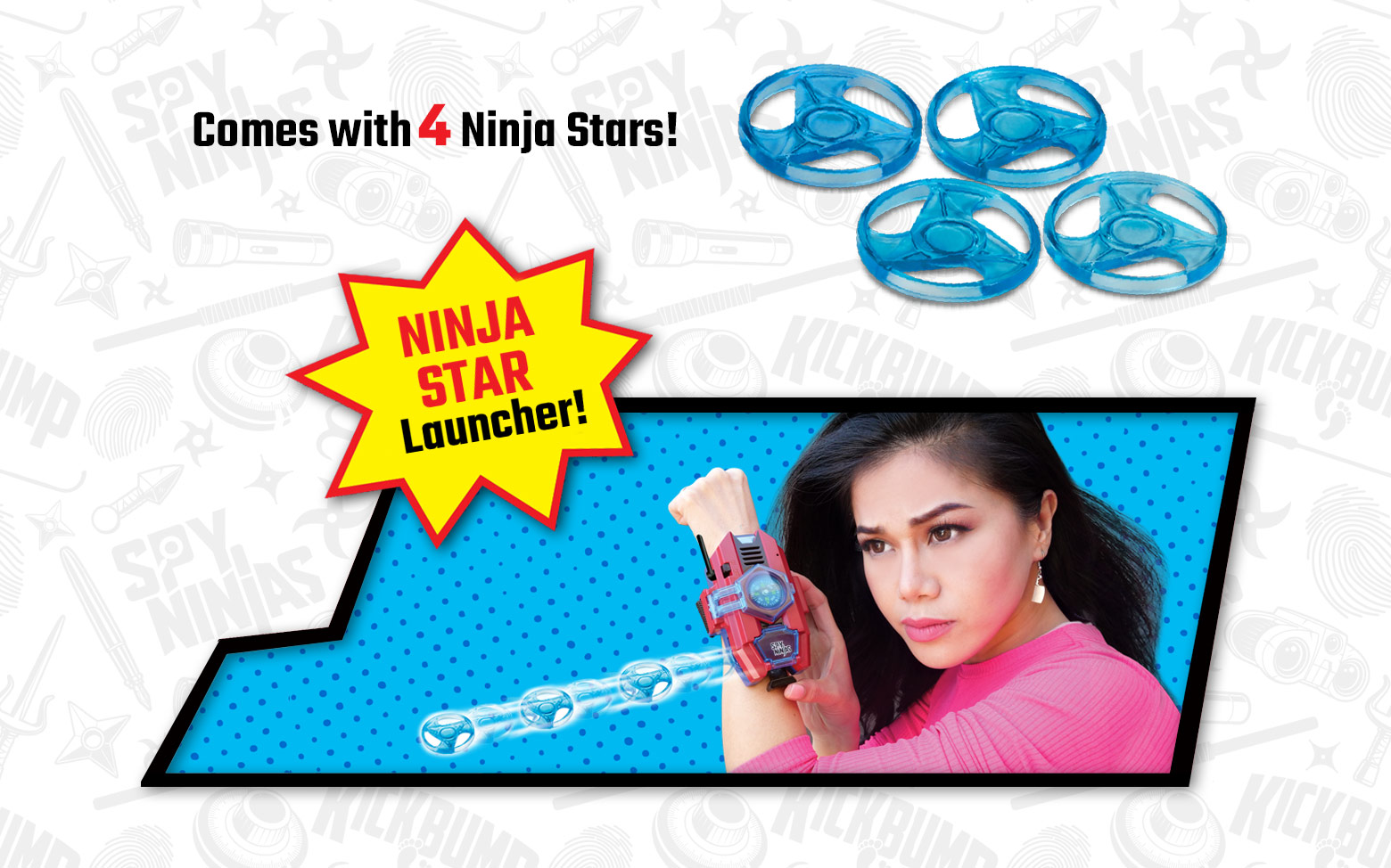 COVERT COMMUNICATORS
Dish out some distraction by launching your Ninja Stars!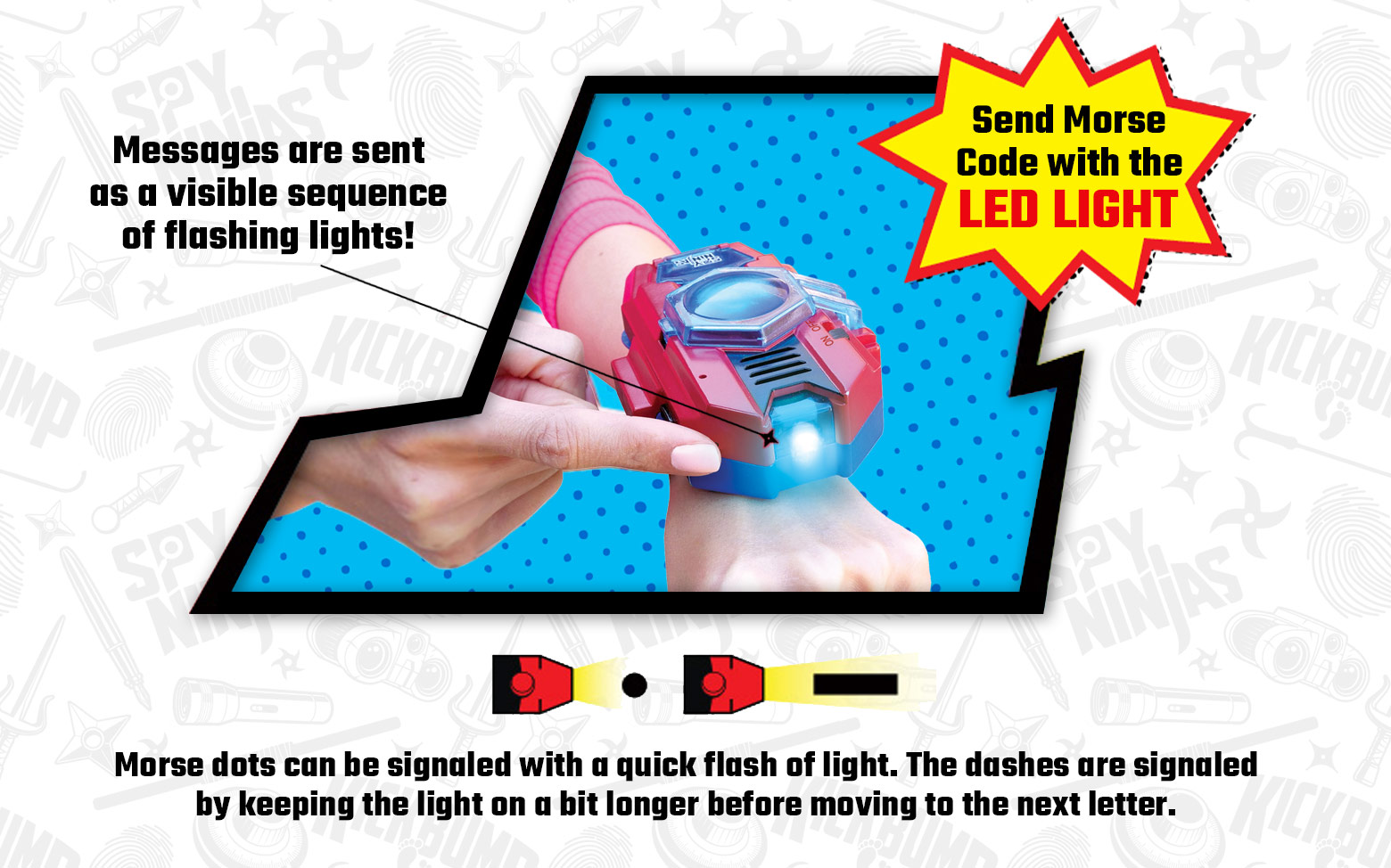 COVERT COMMUNICATORS
Use the LED light for night missions or to send Morse Code messages to your fellow Spy Ninjas!
COVERT COMMUNICATORS
With the removable compass, you'll always be able to find out where Project Zorgo hackers are hiding!
COVERT COMMUNICATORS
Flip up the magnifying lens to read secret messages and investigate clues!